Its a wonderful site, where you can become a member and download kits, and lots of other lovely goodies.
They also have a monthly blog train as well as some motivating challenges. Its perfect if your just into doing
layouts, but even more perfect if you want to test out your design skills.
So I joined in this months Blog Train, its been awhile since I tried designing anything and I enjoyed losing myself in trying to be creative.
This months palette was this one:
Here is my part of the train:
Earth Day Page kit
16 Papers consisting of:
8 Patterned & 8 Solid
6 Flowers
3 Leaves
1 Silver frame
1 Earth Badge
1 Tree Badge
1 Paper stapled heart
1 Staple
1 Recycle symbol
1 Cute owl
1 Ribbon
1 Tree
1 Banner tab
3 Journal cards ( 1 Plain + 2 decorated)
If you pop on over to my
Facebook page
you can also pick up this add-on.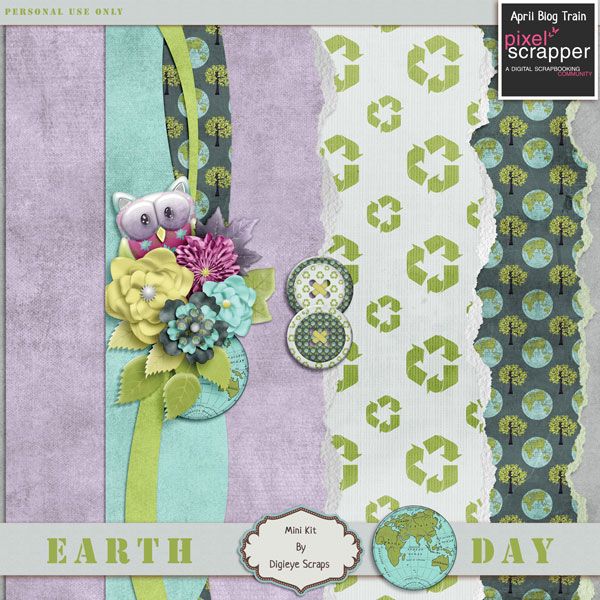 Consists of 3 torn papers-2 buttons-1 clustered border
Consists of 1 Stacked paper.
Together in one download.
Dont forget to check out all the other ladies pieces.
Here